Jason Mathias - Vibrant Full Colour Oils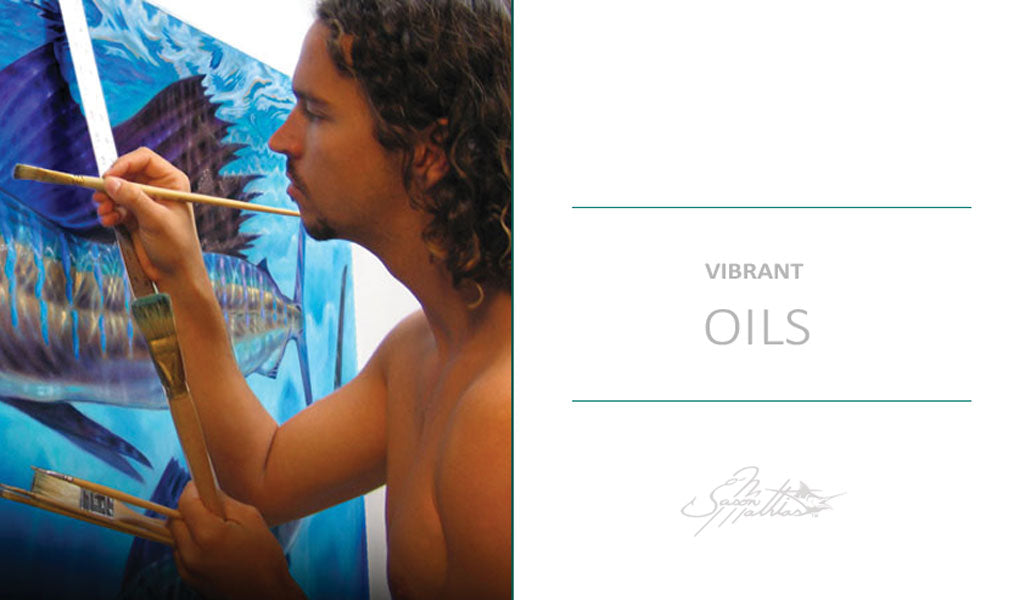 His body of artwork was inspired by what I experienced through my observations in nature. It's what drives my creativity and sparks my imagination. Throughout my life I hope to continue to pursue and excel in this career. It allows me to do what I love the most, experiencing and recreating the beauty of Mother Nature.
Native Floridian, Jason Mathias was born in 1981 in Stuart Florida where some of his earliest memories are of the ocean aboard his grandfather's charter boat "Do Stay." As a child, Jason's two favourite pastimes were drawing and fishing, it wasn't before long that he started combining the two
Jason Mathias is one of the top saltwater fish artists and has appeared in many magazine spreads, on the cover of Florida Sport-fishing Magazine, newspaper headlines and has been featured artist among many prestigious organizations such as the CCA, IGFA and ASMA. Mathias has also appeared in many prestigious museums and galleries from the Cornell Museum of Art and American History, the American Society Of Marline Arts and the Quinlan Visual Arts Centre.
Jason's unique, vibrant style derives from countless hours studying and observing the fluid motion of water and its reaction to light and surrounding the objects
USE THE BELOW LINKS TO CHECK OUT SOME OF THE GEAR USING JASON'S ARTOWRKS
Leave a comment
Comments will be approved before showing up.